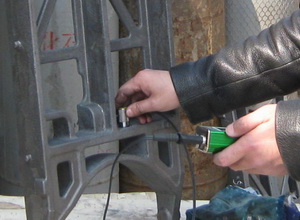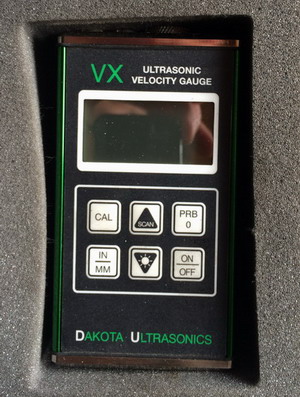 Inspecting Iron Castings by USA DAKOTA Ultrasonic Velocity Gauge
According to the international study, and many standards, the ultrasonic velocity though the cast iron and cast steel materials has close relationship with the nodularity, tensile strength, and hardness of the material. Therefore, by the ultrasonic velocity gauge, we could inspect the material quality by large quantity.
Moreover, if there is any porosity, shrinkage, and other casting defects inside, the velocity will be abnormal. According to our experience, we could judge the defects types and size. Therefore, we could inspect the inside casting defects by this gauge too.