1. Making Metal Patterns
The pre-coated resin sand needs to be heated in the patterns, so iron patterns are the necessary tooling to make shell molding castings. The metal pattern costs will be more expensive than green sand casting patterns.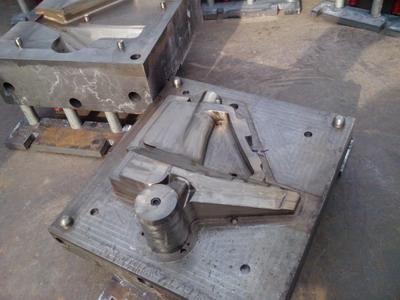 2. Making Pre-coated Sand Mold
The workers install the metal patterns on the molding machine. The pre-coated resin sand will be shooted into the patterns, and after heating, the resin coating will be melted, so the sand mold will become solid sand shell and cores.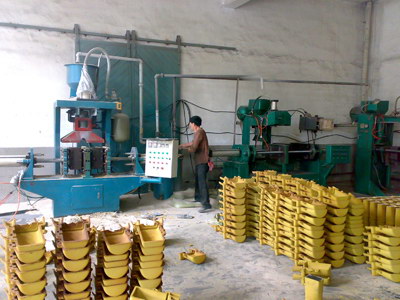 3. Melting Iron
This casting process only is used to produce grey iron and ductile iron castings in China.
4. Pouring Metal
When the melted iron meet the requirements, then they will be poured into the shell molds. Sometimes, the shell molds will be buried into green sand, sometimes, the shell molds will be stacked up by layers, according to characters of casting design.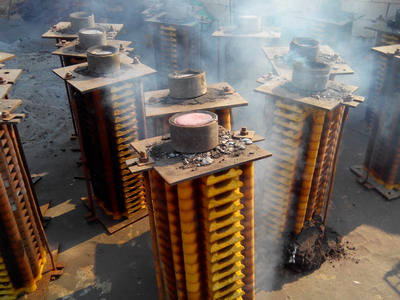 5. Sand Blasting & Cleaning
After the cooling of iron, the iron castings will be cleaned by sand blasting equipments. Then, the workers will grind the gating head and parting lines. Then, the raw castings will be completed.