Iron Castings Foundry in China
Dandong Foundry is a professional manufacturer of iron castings in China for over 50 years. The main products include grey iron and ductile iron.

Our main workshops includes:

1. Molding workshop

Our foundry has hand molding line, automatic molding production line, furan resin sand casting, and shell molding lines.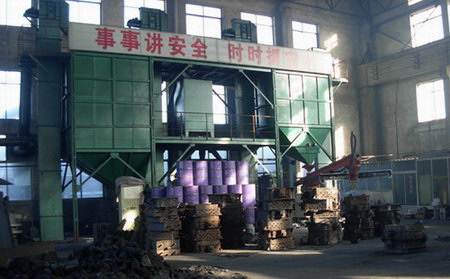 2. Sand cleaning workshop

After molding and pouring processes, the rough castings need sand blasting and grinding to remove the foundry sand, sharp edge and burr.

3. Machining workshop

Dandong foundry has various machining equipments in-house. So, we could do the normal rough and finish machining works.
Our priority is producing iron castings with weight from 3kg to 1,000kg, with size less than 2 meters. Although we could produce smaller or larger castings, but those are not our adept products.
As for the material grades, we could product grey cast iron from GG15 (e.g. ASTM A48 NO.20) to GG30 (e.g. ASTM A48 NO.45). Ductile cast iron from GGG40 (e.g. ASTM A536 60-40-18) to GGG60 (e.g. ASTM A536 80-60-03).

In the past 50 years, our foundry has produced over 2000 types of castings. Including various iron parts for tractors, weeding machines, hydraulic trucks, elevators, rock breakers, water pumps, butterfly valves, stove grates, gas stove burners, boiler ash doors, pipe fittings etc.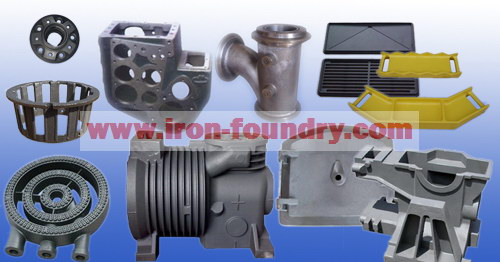 In 2011, our foundry is building a new factory, and have bought two more automatic molding lines. So, in the near future, our factory could produce cast iron products up to 30,000 tons annually.