ABOUT US


Dandong Foundry is a professional Iron Foundry in Dandong City of China, with over 50 years experiences in Iron Casting, Steel Casting and Machining.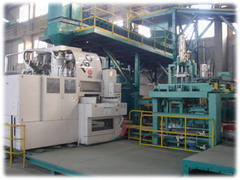 Main products include Gray Iron, Ductile Iron and Steel Castings for Stoves, Boilers, Tractors, Trucks, Pumps, Valves, Pipe Fittings, Manholes and Tugboats etc.
The annual production of our foundry can reach 10,000 tons and 60% have been exported to USA, UK, Canada, Germany, Italy, Australia, New Zealand, and Spain etc.