China Machined Cast Steel Parts
Our steel foundries also produced many carbon steel, alloy steel and stainless steel castings by lost wax water glass investment casting process and sand casting process.
This most of machining works could be completed by ourselves, but some high precision machining works have to be entrusted to our local professional machining workshops.
The followings are some machined cast steel parts made by us and some machined by our partners.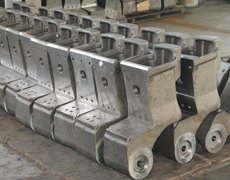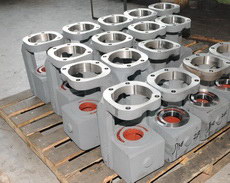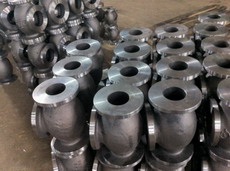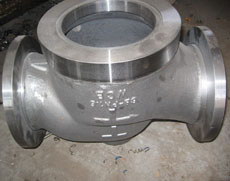 Product Name:
Steel Castings with Machining, Machined Cast Steel Parts

Materials:
Alloy Steel, Cast Steel, Carbon Steel, Stainless Steel

Material Grades:
ASTM, DIN, EN, JIS, UNI, NF, BS, AS, SS, ISO, GB

Application:
Pipe Fittings, Pump Shell, Valve Body, Agricultural Steel Casting

Production Process:
Lost Wax Investment Casting with Water Glass, Sand Casting Process

Pattern Types:
Metal Patterns, Resin Patterns

Machining:
Rough machining in-house, finish machining by local patterns

Prices:
Please use our Cast Iron Price Calculator

Defects Requirement:
Zero defects on key positions.

Inspection Method:
Visual, Dimensional, UT inspection, Pressure Test.

Made in:
Dandong, North of China

Client in:
Italy, Germany, USA, UK, Canada, Spain, Australia, New Zealand

Related:
Manufacturer refer to "Lost Wax Casting Workshop", and "Cast Steel Workshop of Sand".
Home