Cast Steel Company in China
There are many cast steel companies in China. Most of them use sand casting processes and investment casting process.

In South China, investment casting processes, such as by foundry material water glass and silica sol, are more common, and in North China, the sand casting processes are more widely used.

The main equipments of cast steel company will include electric furnaces, sand blasting equipments, heat treatment furnaces and welding equipment. Some steel foundries have some machining equipments in-house.

Most of steel foundries could perform the tests of chemical components, physical properties. Some could do the ultrasonic testing and magnetic particle [powder] inspection. However, the common level of these companies are not high. As for producing alloy cast steel materials and quality inspection controlling aspects, only few foundries could do them very well.
The main products of most cast steel companies are carbon steel castings. Of course, as for the normal alloy steel grades, most of factories could produce, however, if the annual demand is small, the casting prices will be very high since the cycle use of waste and scrap will be difficult for small batch production.

The followings the some products from one cast steel company in China.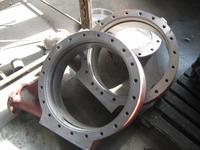 These are cast steel valve bodies exported to Italy.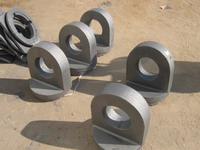 These are cylinder head of carbon steel, which are using in China.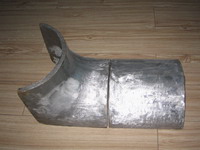 These are cast steel parts used on ships and tug boats.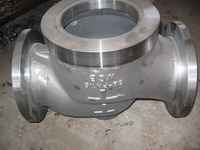 This is a cast steel pipe fitting. Large and machined.