Cast Iron Manufacturer in China
There are thousands of cast iron manufacturers, foundries and casting companies in China. Although the energy and pollution control has reduced the total amount of manufacturers, China is still the largest cast iron products exporter in the world.

Dandong Foundry is a middle size iron foundry, which has over 50 years history. Herein, let us make a brief introduction to its current situation.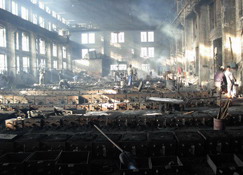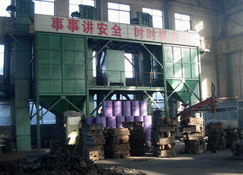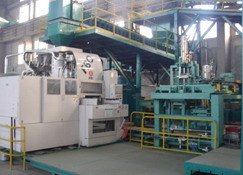 manual green sand casting workshop resin sand casting workshop automatic molding line
Dandong Foundry is mainly using four production processes to manufacture iron castings, including automatic molding line, resin sand casting, manual green sand casting and shell molding casting process. Except of molding workshops, we have sand cleaning workshop and machining workshop.

The main products have over 2000 types, mainly include agricultural machinery parts, engineering and mining machinery parts, stove and boiler casting parts, pump and valve bodies, pipe fittings, etc. The main unit weights will be from 2kg to 1500kg, and the length will be less than 2 meters.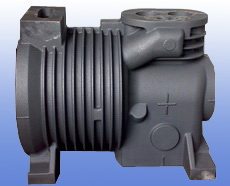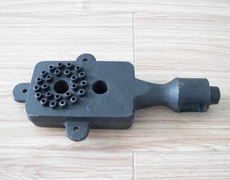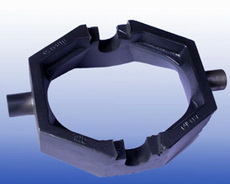 The materials of main products are various grey and ductile cast irons. Although Dandong Foundry is a professional cast iron manufacturer, but we also produced steel castings, but normally, we do not produce alloy steel castings. The followings are the cast iron grades we could produce.
Grey Iron (Gray Iron) Grades
Ductile Iron (SG Iron, Nodular Iron) Grades