Dye penetrant examination for ductile iron casting crack defects
The following photos are showing the dye penetrant examination to the crack defects on ductile iron castings. This inspection method is also suitable for inspecting the micro crack defects on cast steel castings. Our foundry has used this inspection.

before inspection, only saw tiny crack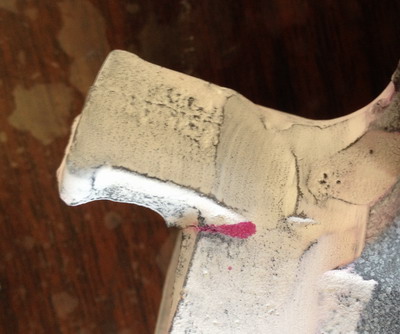 after spraying liquid inspection materials, saw red areas, which are cracks.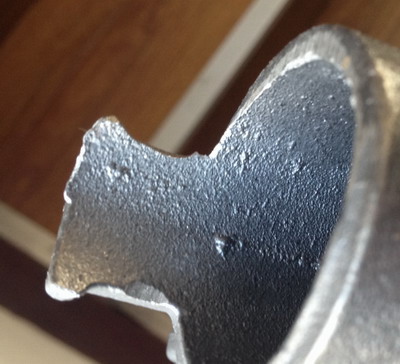 before inspection, even can not see any crack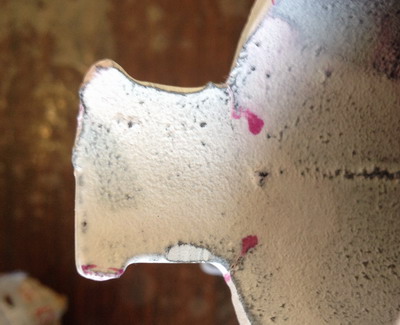 after spray liquid, you can see the red areas, which means there are micro cracks