Cast iron tractor parts, production, sand castings, prices and manufacturer in China
Many cast iron tractor parts are made by sand casting processes. Their prices will be lower than other manufacturing methods. In China, our foundry is a professional foundry manufacturer serving agricultural machinery fields for over 50 years.

Ductile iron tractor parts

These ductile iron tractor parts were made by our foundry.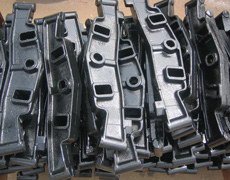 Tractor axle supports / brackets. Produced by molding machine, green sand casting process.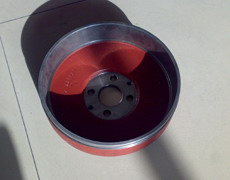 Tractor wheel hub. Produced by molding machine, ductile iron material.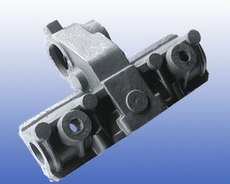 Harvestor cast iron brackets. Made by manual green sand casting process. Ductile iron castings.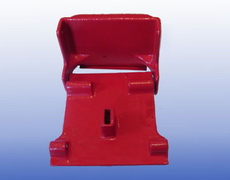 Lown mover parts. Made by automatic molding machine. Ductile iron.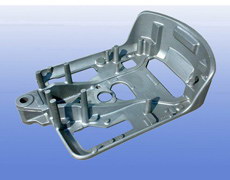 Large cast iron base supports. Made by resin sand casting process. Ductile iron material.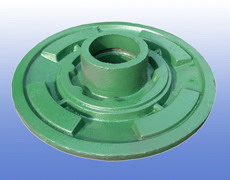 John Deere large harvester cast iron parts. Made by green sand casting process.
Production processes and equipments

These are foundry equipments our foundry used to produce all cast iron tractor parts.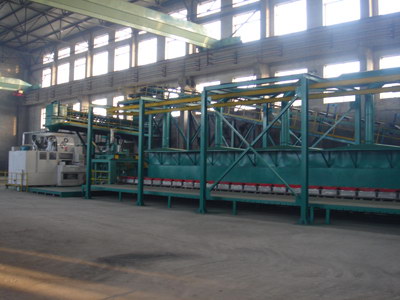 FBO automatic molding line, which has the molding area of 510*610mm. High speed production rate, stable casting quality, and high accurate dimensional tolerance are its advantages.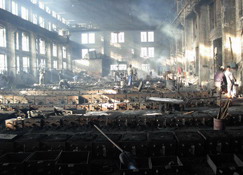 Manual green sand casting process. Very traditional casting process, but it has wide casting weight and size. From several kgs to 1500 kgs, from several centimeter to 2 meters. However, its shortcomings are the low production rate, rough surface quality and more casting defects.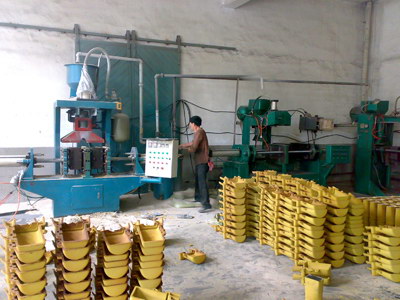 Shell molding process, which is also called as hot shell and core molding process. High dimensional tolerance, thin wall thickness of castings, very smooth surface quality are their characters, the disadvantages are high production costs, so high casting prices.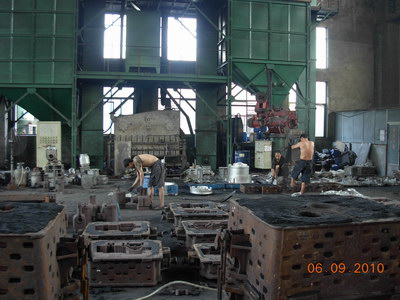 Furan resin sand casting process. This process is suitable to produce middle and large iron castings from 50 kgs to 1500 kgs unit weight. Good surface quality, complex design castings, good dimensional tolerance control are the characters of this casting process. However, its production costs are higher than green sand.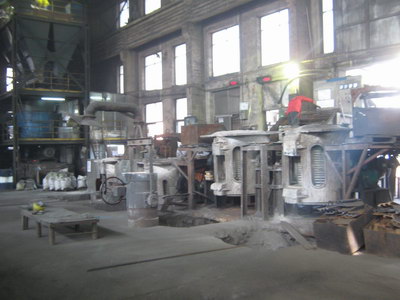 Medium frequency electric furnace is necessary to produce high quality ductile iron castings.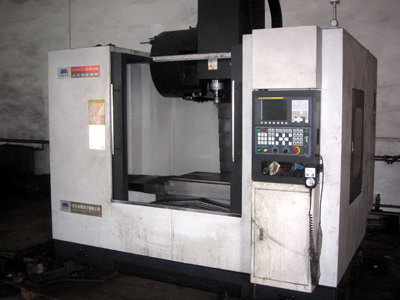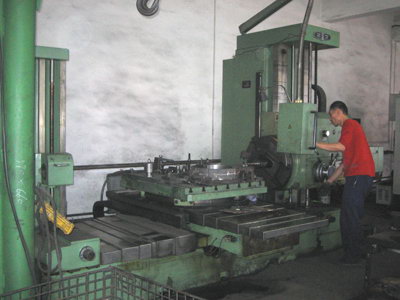 Our foundry also has some CNC centers and various machining equipments, which allow us complete the almost all rough machining works, and some high precision machining works in-house.

Casting prices

Our foundry provided two casting price calculators.

This is cast iron parts price calculation per pound, kg or ton. This is very easy to use for some buyers who are not familiar with casting processes and the detailed technical requirements.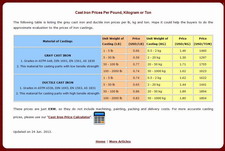 This calculator is more complicated, and could calculate the casting prices more accurate even can calculate the machining, surface coating, and packing costs. It is very suitable for professional engineer to evaluate casting prices.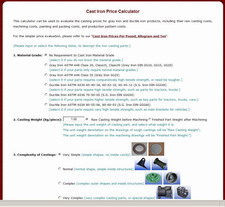 All these calculators are updating by dandong foundry and be used free of charge.