Cast Iron Microstructures
Some buyers wanted to learn about the microstructures of cast iron in order to inspect the quality of iron castings. Herein, I will try to list out the main aspects about the grey iron and ductile iron microstructures.

Firstly, grey iron microstructures

Grey iron has flaky graphite structures, just like the following photo. Therefore, at the external point of graphite slice, there will be highly concentrated stress, so grey cast iron is fragile comparatively, in other words, grey iron has low tensile strength and very small elongation. However, grey iron can still reach max tensile strength of 350 MPa, such as HT350, FC350, GG35, G35, FGL350, O135, T350. Considering the lower cast costs, good cast property and wear resistance, grey cast iron is also widely used for stove parts, tractor parts, truck parts, counter weight, and base parts.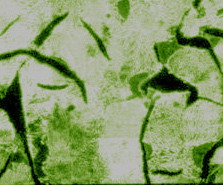 Secondly, ductile iron microstructures
Ductile iron has spherical graphite structures, which avoid the stress concentration. Therefore, ductile cast iron has higher tensile strength and good elongation. Ductile iron can reach max tensile strength of 900 MPa and max elongation of 18 percent. The most common used ductile iron grades are 60-40-18 and 65-45-12. You can also call them as FCD400, FCD450, GGG40, 300-17, 400-12, 400-18, 450-10. Considering the high tensile strength and elongation, the ductile cast iron is widely used for many industrial areas.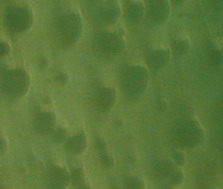 The cast iron microstructures are inspected by metallographic microscope. The traditional metallographic microscope can show the metallographic structure, but you can not get the electronic photo. Modern metallographic microscopes can directly transfer the structure photo to digital camera or computer.