The Metal Foundry
Dandong Foundry is the metal foundry, who has produced metal castings for over 50 years in China. The main products include gray iron, ductile iron and carbon steel castings with unit weight from several kgs to 2 tons.

The main production processes of the metal foundry

1. FBO automatic molding line
Automatic molding line has moulding flask 500*600 mm, could produce 20 tons metal castings per day. The high production rate, high casting dimensional tolerance, good surface quality, less casting defects and consistent high quality are the main characters.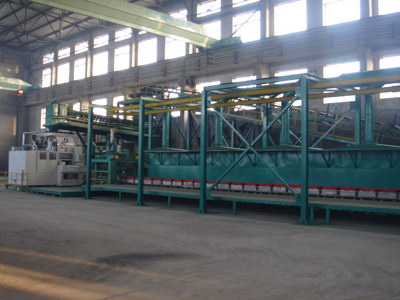 2. Resin sand molding equipment
This process could produce castings up to 2 tons with size up to 2 meters. It could produce large iron castings with good surface quality, complex structures and less casting defects.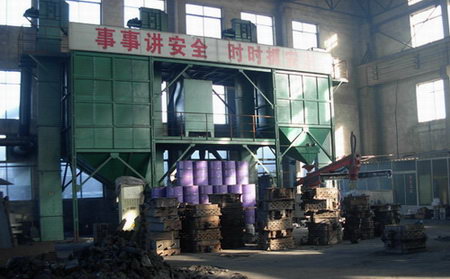 3. Manual green sand molding workshop
This process is very traditional, but its production costs are very low, and could produce small volume orders. Although its production rate and casting quality are very normal, its low costs and flexibility are also attractive.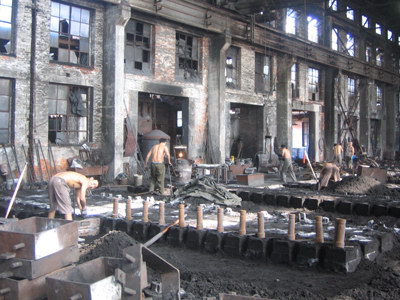 4. Shell molding workshop
This process could produce small and medium size metal castings with complex inside structures and thin wall thickness. Its surface quality and rough casting tolerance are very high. Of course, its casting price is also high.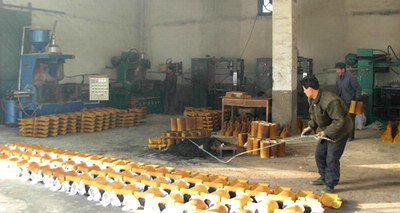 The main casting products of the metal foundry

Dandong Foundry is mainly producing metal castings with unit weight from half kilogram to 2 tons, and length up to 2 meters. The materials cover grey iron, ductile iron and carbon steel.

The main products involved tractor parts, truck parts, automotive parts, pump and valve bodies, pipe fittings, flanges, manholes, stove parts etc. In the past 50 years, our products have exceeded 2000 types.

The followings are some metal castings we are producing.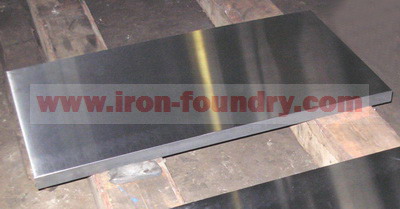 Large Metal Plates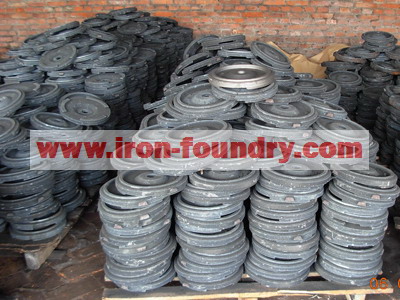 Automotive Fly Wheels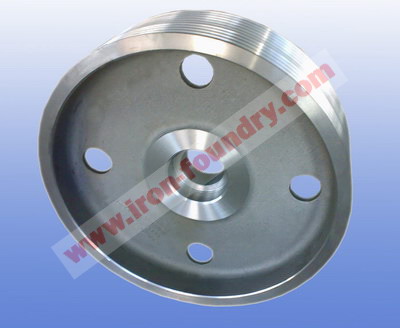 Large Belt Pulley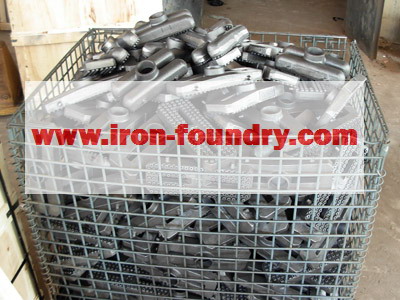 Gas Stove Burners
The development of the metal foundry

In order to improve the casting quality and reduce labor costs, Dandong Foundry is building a new factory with three automatic molding lines. The largest automatic molding line could produce metal castings with size up to 800*1000 mm. The annual production capacity could reach 30,000 tons each year.

Meanwhile, we are increasing our capacity of resin sand casting process, so we can produce large iron castings up to 2 tons each part. We will import more high-precision machining equipments to complete most of finish machining works in-house.

There are thousands of metal foundries in China, but as the professional iron foundry, Dandong Foundry has improved the quality of metal castings step by step, and is becoming a reputable metal casting manufacturer.