What factors will affect the quality of metal castings for machine tools?
Machine tool castings is also called large type castings, they include bodies, workbench, stand column, cross girders and connect girders. The quality of the machine tool castings are affected by the following factors:

The design process property of the machine tool castings

During designing, the designers should depend on the work condition and metal materials to determine the shape and size of the machine tool castings, besides, the foundries should consider the rationality of design based on the metal casting alloy and metal casting process property in order to avoid and reduce transformation and crack of the metal castings.

The reasonable metal casting methods

The foundries should choose reasonable molds and core produced methods that depend on the structures, weights, sizes, the properties of the metal casting alloy and the work conditions in order to produce high quality products.

The quality of the casting raw materials

If the quality of the metal materials, fireproofing materials, fuel, fusing agent, modifier, cast sand and adhesion agent do not reach to the level of standard, there are defects on the metal castings, such as air holes, pin holes sticky sands and residuals, these will affect the qualities of outer and inner of the metal castings, what's worse the produced metal castings are discarded as useless.

The operation of casting process

The foundries should make reasonable process operation, increase the technique level of workers and implement the right process scheduling to increase the production rate and quality of the metal tool castings.

So the metal foundries should do their best to improve all aspects to increase the quality of machine tool castings and decrease source wastage.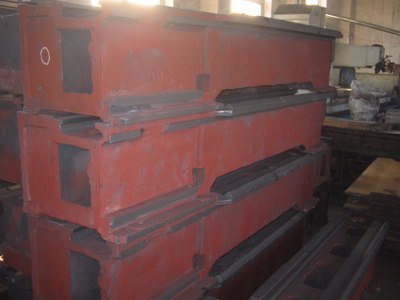 Machine Base Castings