Anti-rust Vegetable Oil for Metal Castings
More and more clients required to use anti-rust vegetable oil to protect metal castings. Why? It is mainly because vegetable oil is free of pollution and toxic substances. So, they are suitable to be anti-rust coating for stove parts and other metal castings related with food, water, environment and health.

Vegetable oil is also called as rust-proof veggie oil, which a kind of anti-corrosive oil with main content of vegetable oil such as wood oil or rape seed oil. This oil can be dry quickly, and form a transparent thin oil film on the surface of metal castings, and they could protect castings from rust very well.

Of course, the best advantage of veggie oil is no pollution and toxic. Moreover, they have two more good characters:

1. They could become a solid film on the surface of castings, which means the dry oil is not easy to dirty hands.
2. They are transparent, so you could see the casting defects and repairing positions on the surfaces.

Vegetable oil is different with normal oil for rust protection. The normal anti-rust oil is applied for the machining surfaces, which means they could be the lubricating oil too, but they are difficult to dry, even after drying, they are still a little sticky, so they are suitable for protect machining surfaces, but not suitable for protect rough surfaces of metal castings.

Ok, we have said too many words, please see the following photos from Dandong Foundry in China, then you will see what the vegetable oil can do for the rust protection. The first photo shows the iron castings with veggie oil coating, so you could see that they look very good, and the second photo shows the positions without coating has become rusted, but those with oil coating are still keeping good.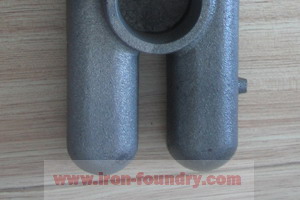 left side no coating, right side coated by vegetable oil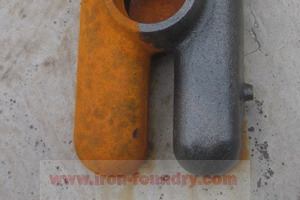 left side has been rusted, but right side is still good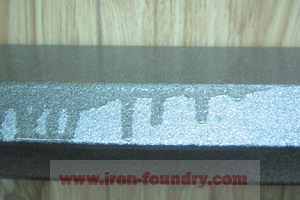 surface is better after oil coating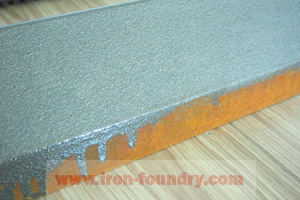 rusted positions without oil coating